We provide a full range of waste management services
Whether you're a sole trader or a major organisation, our waste solutions take care of collection, transportation, disposal and legislative compliance – and save you time and money. Our total waste management solutions provide:
A single point of contact for your waste queries
Time is money, so we'll sort your invoices and administration leaving you to run your business.
Waste audits to identify the best possible methods for dealing with your waste
Before we start working with you, we'll complete a waste audit to make sure you get the service you need. Throughout the contract we'll monitor your waste to make sure you're getting the most suitable, cost-effective waste service.
One company to manage your waste collections
We cut out the middleman and will provide you with a dedicated team member who'll be your point of contact for any support your business needs. And if you have a waste stream that we don't collect then we'll make sure that we find the best contractor at the most competitive price for your needs.
Competitive pricing
We'll save you money by reducing the time you need to spend on managing contracts and invoices. Our competitive rates will also save you money now and in the future.
A focus on ensuring your business meets its environmental needs
We're keen to make your business as green as possible so we'll find the most sustainable ways to manage your waste and recycling needs.
Case Study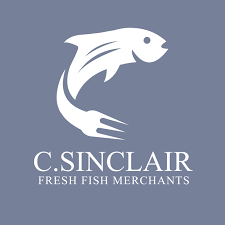 C. Sinclair Fresh Fish Merchants
We are a small family run fish merchants business and have been supplying the local community and restaurants for nearly 8 years now. With our recent expansion to the High Street in Kirkcaldy we run 2 retail shop and a fleet of vans delivering Scotland wide.